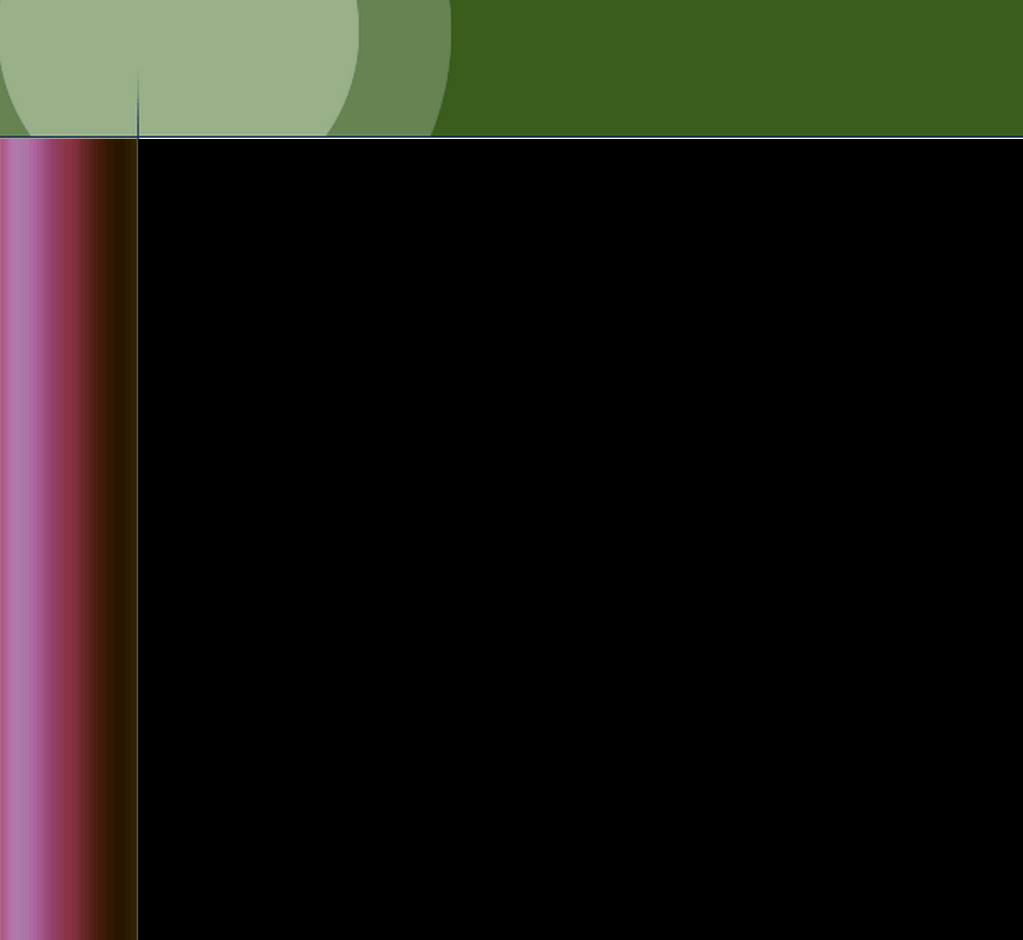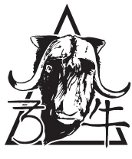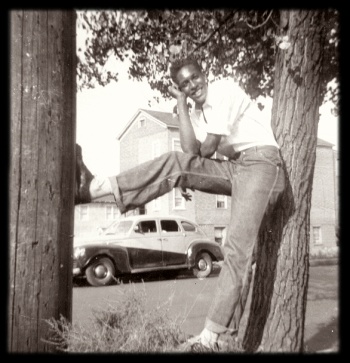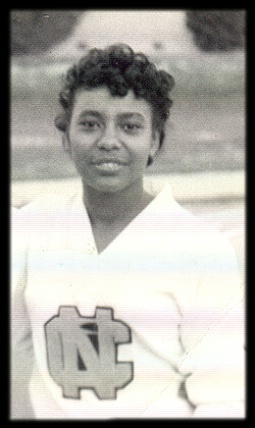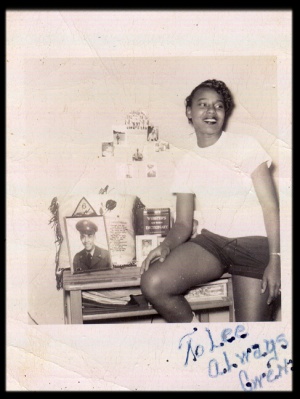 Lee Calhoun Met Gwendolyn While Attending North Carolina Collage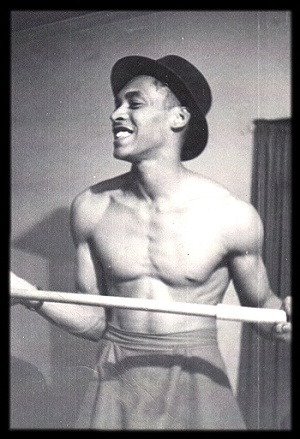 Rare photo of Lee lifting weights
Gwen waiting the return of Lee from The US Army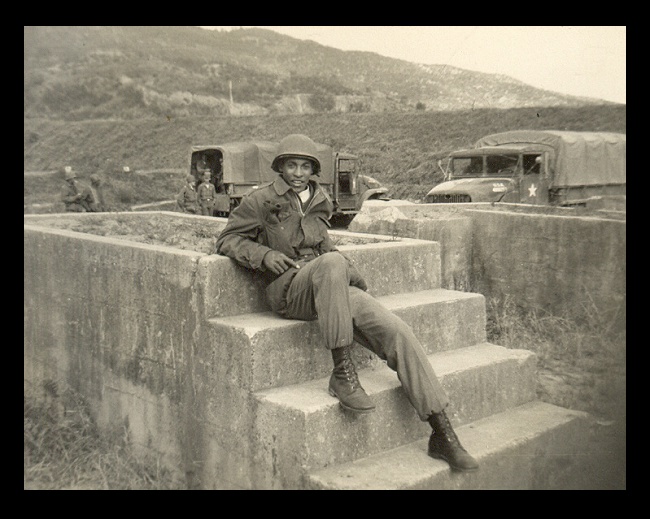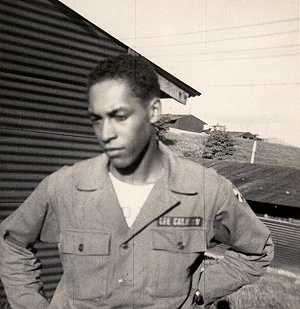 My Father's
Tour Of Duty in the Korean War
11th Evacuation Hospital Medical Corps / APO 301
Stationed in Japan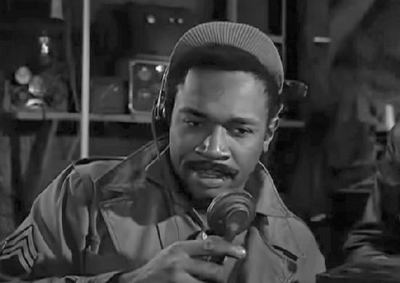 Ernie Barnes is an American artist well-known for his unique style of elongation and movement. He was a professional football player with the Baltimore Colts (1959-60), San Diego Chargers (1960-62), and the Denver Broncos (1963-64).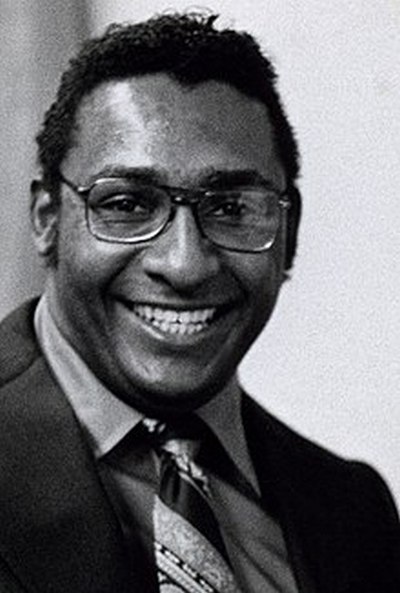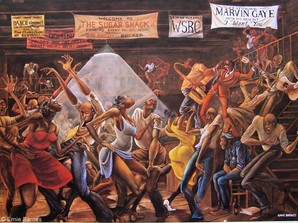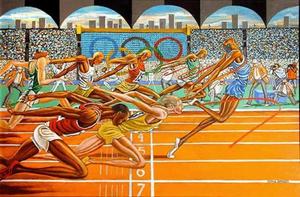 Actor and director Ivan Dixon earned a drama degree in 1954. He went on to do Broadway and television work. Ivan is best known for his series role in the 1960's sitcom "Hogan's Hero's" and two "Twilight Zone" episodes, among others. He has directed episodes of "The Walton's", "Rockford Files", "Bionic Woman", "Magnum, P.I.", and "The A-Team".
Two of my parents prominent North Carolina College
(later to be known as North Carolina Central University) classmates
Enrie Barnes was also a Track & Field athlete and was coached
by Dr. Leroy T. Walker whom was also my Father's mentor.
The Sugar Shack was featured on the opening and some times closing credits of "Good Times" and was used on
Marvin Gaye's album cover "I Want You"
Throughout the "Good Times" television series (1974-79) most of the paintings by the character "JJ"
are works by Ernie Barnes.