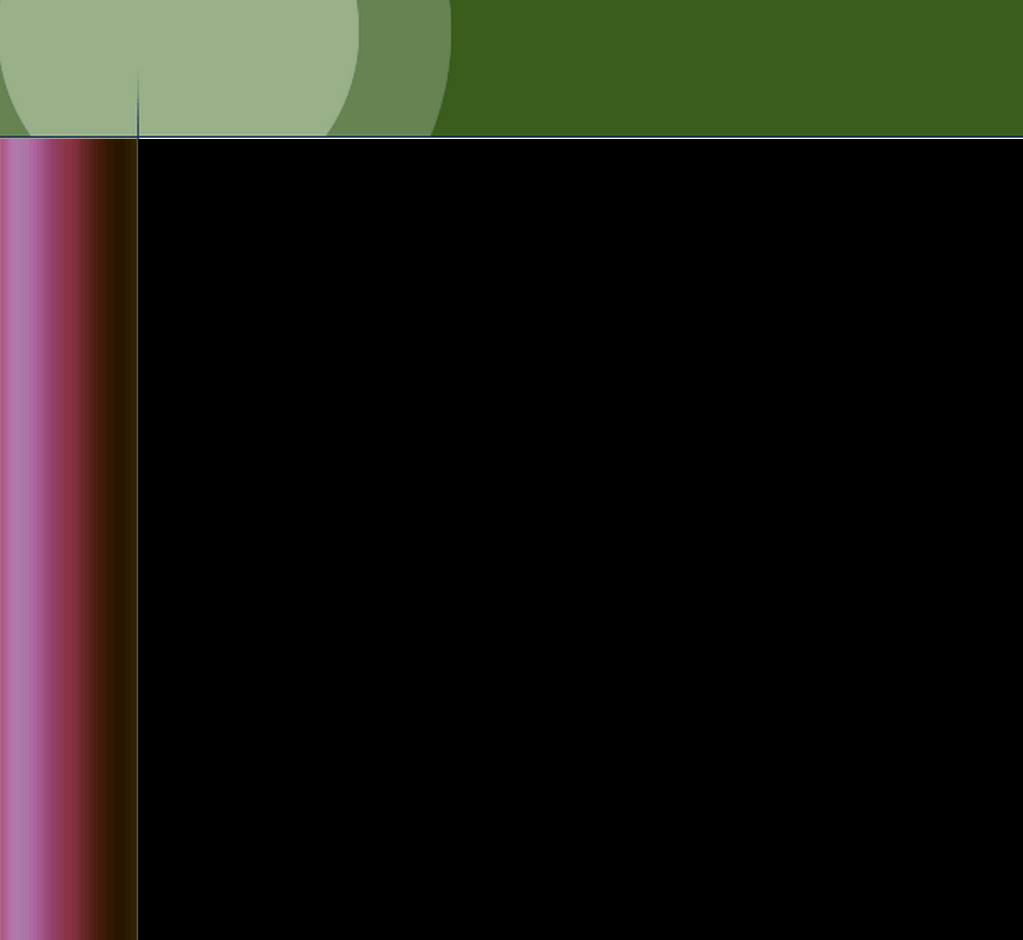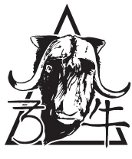 Hamden, CT. ~ The 70's:
My love of music started at an early age. My childhood was filled with the sounds of my parents R&B, Jazz and Gospel recordings.
I was introduced to pop music by my older sister, Brenda. She liked a lot of the "Bubble Gum" songs and Motown acts. But it was her "Pickwick" Beatles album that I found intriguing.
It was after I received my first "hi-fi" stereo in 1971 that I discovered rock radio and the excitement and power of Rock & Roll! From that day on I had to have "my music" with me constantly and I was passionate about making cassette recordings of my favorite songs.
The first 45" record I bought with my own money was "School's Out" by Alice Cooper. My first hard rock album was Kiss Alive, a Christmas present from my parents. Although my Father questioned the make-up, blood and fire, I was hooked by the loud guitars and theatrics.
My record collection grew quickly; Black Sabbath, Aerosmith, and Angel became the Rock soundtrack of my youth.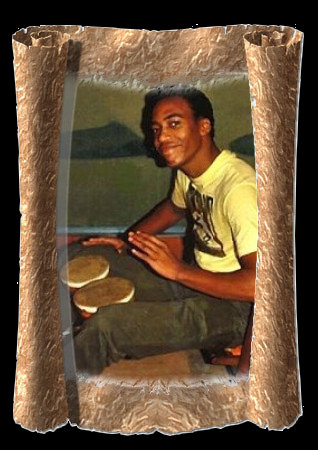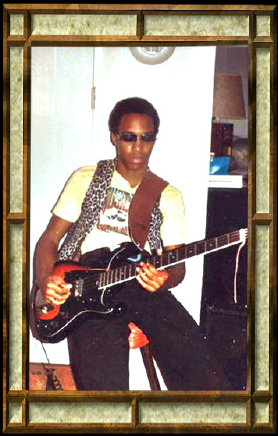 A fortunate trip with my family to NYC in August of 1977 changed my life. While walking down a city street, my eyes became glued to a music store window. Inside was a shiny black satin, semi-hollow, 4-string, Guild Starfire electric bass guitar. It was a beautiful piece of craftsmanship, I was in awe and had to have it!

After seeing Gene Simmons (Kiss) on the Paul Lynde Halloween Special, I had dreamed of playing a bass guitar. I grabbed my Father's hand and pulled him into the store, pointed to the instrument of my desire, using my best soulful eyes and pleading voice I asked, "Please Dad?" He looked at the price tag and his face said it all before he even spoke the words, "Sorry son, it's too expensive." Goodbye dream bass, hello affordable one. I took my Father up and down every aisle in the store. After much deliberation, I picked out a Korean made Montaya bass. It fit my hands well, had a rock & roll look and the price was acceptable. The Montaya had a unique sound, regrettably I traded it later in my career.

During my teen years, it was not uncommon to hear music coming from garages and basements. There were many bands being formed in my town. It seemed as if everyone wanted to be a lead singer, guitarist or drummer, so bass players were in great demand.

I simultaneously joined a punk band, a reggae band and a southern rock band. Never having any formative training on the bass guitar, becoming a member of these diverse musical groups helped me to develop a style that incorporated riff, groove, and jam elements.

Southern Rock guitarist, Dan Collett became my first mentor. He taught me the basics of "free-style" bass playing and let me create my own bass lines to songs he had written. It was a great experience but I wanted to create a sound that was uniquely my own.

I grew weary of playing "covers." Most bands took forever to write original music and that's what I wanted to do more than anything!

It was time to form my own band.
Zoophaga / Axeson Cross

March 3, 1979: Hamden High School, Hamden, CT.

My first rock band was formed when I crossed paths with fellow student Bart Casper. After days of small talk in home room, I happened to ask Bart if he had heard a song by Rex Smith called "You Take My Breath Away" which was on heavy radio rotation. Bart smiled and began singing the chorus. We had a good laugh and began sitting next to each other everyday talking music.

It was not long before we both realized that we had a burning desire to be rock musicians.

~1981-1984~

I spent some time traveling the country. Oklahoma/University, Illinois, and a return trip to California. I also attended Minneapolis College Of Art & Design for a semester.

I always seemed to form bands or find musicians to jam and write with no matter where I resided.

Azure: Ethereal Ambiance
Medieval: Progressive Hard Rock
Vicious Sweet: Extreme Punk Rock
Lupanar: Jam Band

Four bands which further helped develop my song writing skills.

These collective groups were made up of college students and / or local musicians with little ambition to have a career in music.

I wanted to record and tour...

It was time to go home.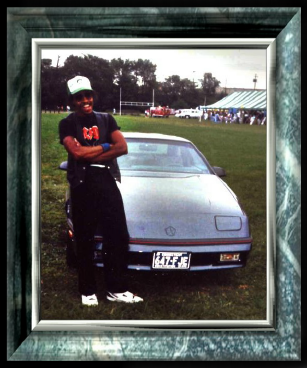 Rockslyde

July 8, 1984: East Haven, CT.

On my return to CT. I hooked up with childhood friend Chris Marable.

Ironically, Chris and I were both hand percussionists who played bass guitar.

I auditioned for his Heavy Metal group: Rockslyde and got the gig as their new lead singer. Because the band refused to tune to my voice, I was forced to scream falsetto.

Rockslyde loved to play "Rock Star," we were a party band and mostly entertained our friends at the rehearsal room.

We rehearsed three to four times a week and during my year with them we performed live only three times!

My birthday bash at the Wallingford Moose Club was my last contribution. I wanted to gig more often and I missed playing the bass guitar so I bowed out gracefully and moved on...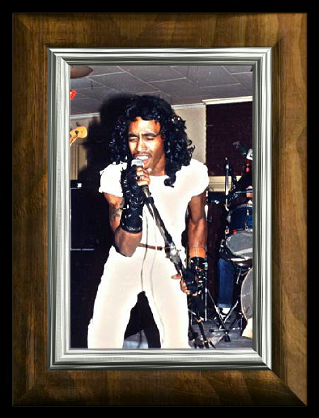 Indigo Sun
1988 ~ 1989: Hamden, CT.

I continued writing but longed to perform again. January 12, 1986 I met Larry Peryer at a Twisted Sister / Dokken concert at the New Haven Coliseum. We shared the same zest for life and it was our love of music that became the common bond. I consider Larry to be my brother from another mother.

Larry, a creative keyboardist and Micah Anderson, a multi-instrumentalist, singer-songwriter had been involved in various musical projects. I enjoyed their playing and wanted to be in a band with them but had to wait until an opportunity presented itself.

We finally teamed up in May of 1988. The band Indigo Sun was founded in the fall of that year.

Indigo Sun was a true "Rock" band that focused on live performance. We played covers from The Beatles to Frank Zappa but from the band's conception, the personnel lineup was never secure. We spent most of our time auditioning drummers and lead guitarists'.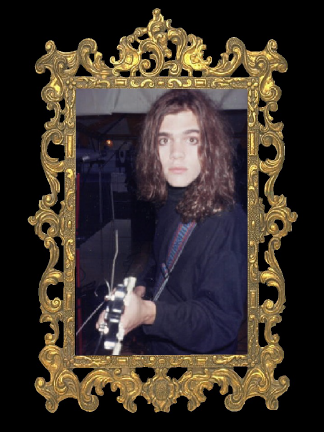 VELVET THUNDER / NINE 18
Velvet Thunder ~1992-1994~ Prescott Valley, AZ.

Velvet Thunder was a nickname I received from the members of Lupanar, a Macomb, Illinois "Jam-Band." It was a compliment to the crooner smoothness of my voice (velvet) and the heavy, low-end tone of my bass guitar (thunder.)

In 1992, I adopted "Velvet Thunder" as a band name. The group went through constant personnel changes.

Mach I: Francis Kenney, original drummer.
Mach II: Mike Gaston, drums; Ron Perry, guitars; Glen G. Wolf, vocals and rhythm guitar.
Mach III: departure of Glen, addition of Nancy Scott, vocals and rhythm guitar.
Mach IV: departure of Nancy, addition of Brian Keiser, vocals and guitars.
Mach V: The Band decided to stay a trio with Gaston, Perry, and myself!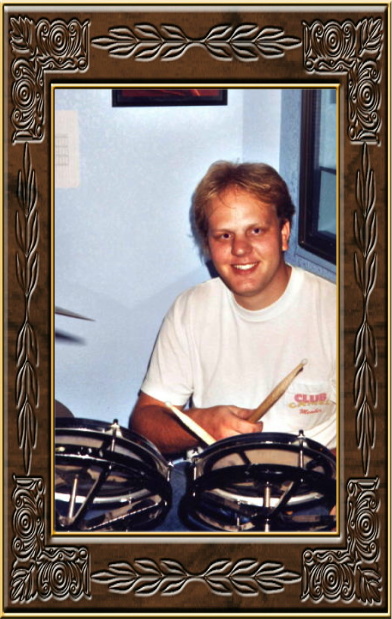 Nexus Segue CD
Rick Cucuzza's Mockingbird Studio ~ Prescott, AZ.

Rick is the engineer and co-producer of The Phantasy Girl / Nexus Segue recordings. I have come to value his ears, hands, and friendship over the course of my musical odyssey.

Nine 18's "Phantasy Girl" CD was to be my first professional, marketable merchandise item.

The recording sessions began on June 12, 1996. The burden of cost was put upon my shoulders because the bands proposed three way split was not taken seriously.

I became the projects "loan officer" and I became very frustrated always having my accounts in the red and not having any money to enjoy a simple date with my girlfriend!

Once Nine 18 disbanded, I became the sole financier of the Phantasy Girl recordings. After spending $785.00 I could not see abandoning the project.

During the recording sessions, Mike Gaston and I began auditions for a new guitarist. On March 1, 1997, Walt Wilson came onboard.

I spent a month mixing the eleven songs when a moment of clarity happened... If Nine 18 was not a viable entity anymore, why was I spending my money to release "a band CD?!" Of the songs recorded, I wanted three for my new project. I heard the potential in them and wanted to add more instrumentation to complete the sound.

On March 7, 1997~ I decided to become a solo artist and revive Velvet Thunder as my recording band. Walt Wilson changed his moniker to Walt St. Wilder and we began rehearsing eight new songs to record.

Warriors' Edge
~1999 - present~ Prescott Valley, AZ.

There was a guitarist I had been interested in and intrigued by for two years. His name, Jared Martinez. September 14, 1999, I finally got to jam with him and I knew from our first meeting that I had found my musical soul-mate!

I brought Jared into the recording studio to put a lead guitar track on the song, Crimson Stain. We began writing new songs for the "Phantasy Girl" album which was renamed "Nexus Segue" on March 25, 2001.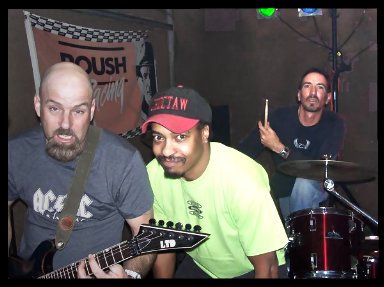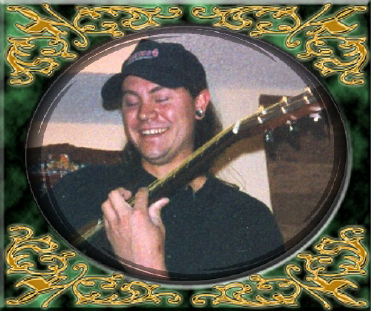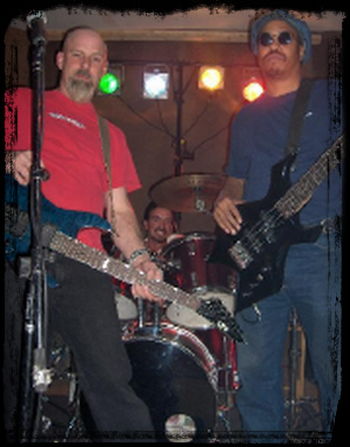 Double click to edit
MIGHTY IN THE EARTH
The Band Made A Quick Impact Then Was Gone!

2004 - 2007
M.I.T.E. Was By Far The Most Rehearsed and Tightest Band I Have Ever Been Involved With.
Comprised Of Vernon Firestone On Guitars & Vocals; Who Was Also My Songwriting Partner From The Band NINE 18
And Chris Roberts Respectively On Drums.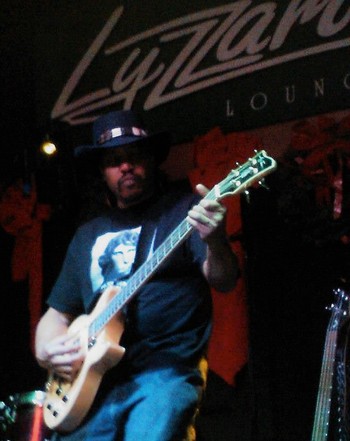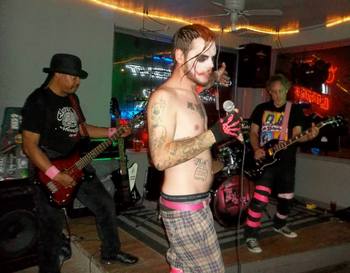 The Havenites & Sex Toyz
Two locals bands I have shared the stage with...
it was fun but not meant to last.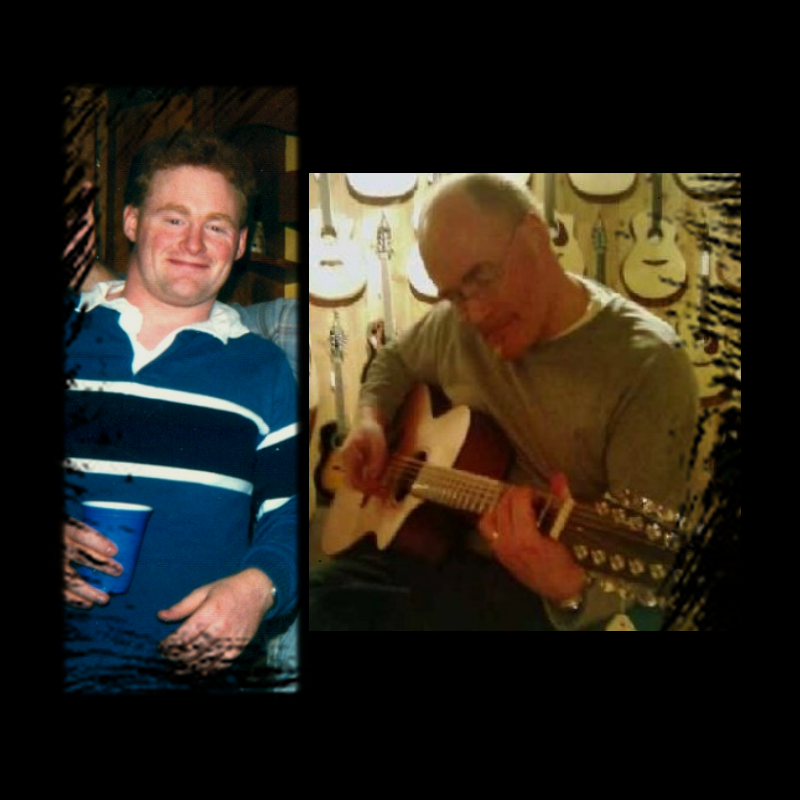 This Video Was Shot At The Emergenza Concerts
1st Round in the Desert City
Sunday, December 2nd 2006

PRESS After The Competition:
Club Last Exit > Another surprise for the weekend was Mighty In The Earth.
An old school hard rock band that nailed the vocals and music like they had been on world tours the last 20 years. A great way to end the weekend at the Last Exit and a great look into what the second round holds for Emergenza and Phoenix.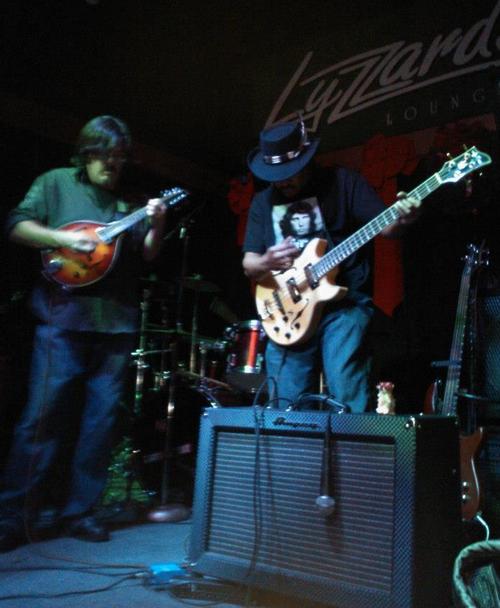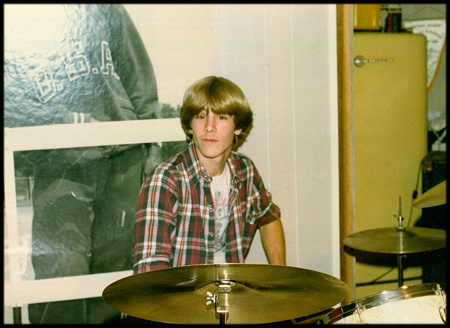 Tony "Boychick" Esposito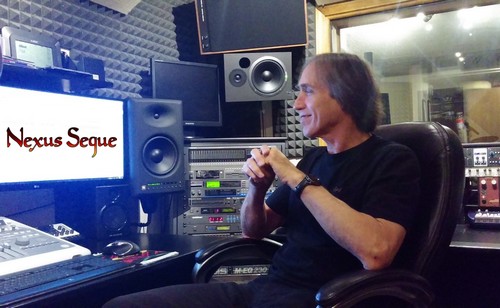 Copyright © 2018 by V.Logan
All Rights Resevered
Published by Metal Ox Publishing Co.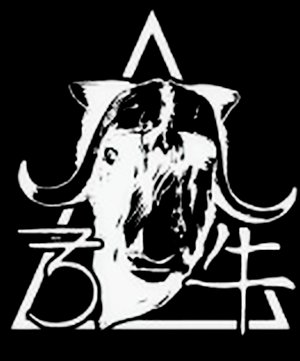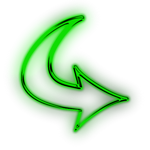 With Adam Davenport


Unfortunately, the creative process had become tedious to the point of having to shelve three of the songs to concentrate our efforts on structuring the remaining five.

April 22, 1997 ~ Approximately eight weeks had passed since our initial meeting with Walt. I figured the songs were as tight as they were ever going to be, so I booked a session at Mockingbird Studio.

A total of eleven weeks were used to rehearse and record Walt's guitar parts! I took into consideration that Walt (by his own admission) had not played guitar in years and that he was a perfectionist to a fault. I was used to working much faster and became very interested in recording the performances of other local guitarists'.

It would be revealed to me later that the Velvet Thunder recordings would become my most ambitious project to date and a true labor of love.

The years seemed to come and go. The lineup of players was becoming a who's who of local talent. I felt blessed to have so many awesome musicians willing to help me with the recording and wanting to be a part of something that was becoming very unique.

Without the limitations of a three piece band, I was able to embellish the music as I had first envisioned it. Utilizing my skills as a talent scout, I continued to recruit the players that would help create "my sound" with the instruments that I loved; Keyboards, Slide Guitar, Harpsichord, Lap Steel, Hand Percussion, Flute, Violin, and Sitar!

Mike Gaston had been my mainstay through two gruelling years of auditioning Mach II - Mach IV.

Mike first set up his drums at The Faxon Studio on April 19, 1993. We have joined forces on many projects over the years and Mike continues to be one of the most versatile and competent drummers / composers that I have had the pleasure of working with.

Velvet Thunder was a band with much promise but after countless no-shows, injuries, and rotating personnel... The Band called it quits on December 4, 1994 after Ron Perry became a full time Tile Setter and left the band without a guitarist.

Still wanting to continue making music with Mike but weary from all the auditioning; Mike & I agreed to take a well deserved holiday.

February 10, 1995: Prescott Music Center. While shopping for equipment, I notice an advert for "Heavy Rock Singers." The bulletin was written by Vernon Firestone. After an indepth conversation, Firestone coincides to an exchange of musical ideas.

February 21: Faxon Studio. Firestone, Gaston, and I began working on original material. Before the session was over we had the framework for two songs completed!

February 25: It was agreed that the chemistry was great between us and as "a band" we composed our first complete song titled "Edge Of Life."

February 26: After much consideration the name Velvet Thunder was retired and we christen ourselves "Nine 18." 918 is a police radio code for someone mentally unstable. It is also a medical term used for a mentally disturbed subject.

Nine 18 was my most prolific period. Firestone and I composed over fifty original songs and we received the most press of any group I have been involved with. The Band also did quite a bit of touring around the state.
Nine 18 loved the stage and performed at festivals, battle of the bands, benefits, organized youth events, an occasional house party, and local and regional clubs.

Because of our persistence to perform, Nine 18 amassed a statewide network of friends and fans in twenty one towns, with affiliates in New York, Connecticut, Missouri, Georgia...even residents of Koblenz and Muenchen, Germany!

Nine 18 performed forty five concerts in our twenty three month reign. We headlined and opened for fifty bands including Century Media act "Stuck Mojo."

February 1, 1996 I established "The Koan Management Group" and became the band's promoter. Four months later we began recording The Phantasy Girl CD at Mockingbird Studio.

Nine 18 became one of the first all original rock bands to play the Prescott, AZ. 'Whiskey Row' bar scene and the first hard rock band to perform at the Agua Fria Festival in Humboldt, AZ. (Sept. 28,1996.)

December 30, 1996 ~ Nine 18's swan song was in Phoenix, AZ. We headlined "Metal Blade Records Local Metal Monday " with Native Blood, Bastard Cuzzin, and Excessive Bleeding at The Mason Jar. It was our best concert to date. The energy was high, the band was inspired, and the audience was enthusiastic and totally into the music...

Nine 18's unplanned finale was worthy of praise, we had evolved as musicians!

During the mixing of the Phantasy Girl CD, a series of mysterious events occurred which to this day have not been fully addressed...

Unfortunately, a constructive future together was beyond resolve.
As a band we could not come to an amicable compromise.

On January 18, 1997 ~ Nine 18 was history.
I was still striving to record so I spoke with Larry and Micah about composing our own material.

We booked a few sessions at Trod Nossel Studios / Wallingford, CT. on July 20, 1989 to cut our six song demo. Shortly after recording and playing a few more gigs... Micah became disillusioned and decided to leave and form an alternative band.

Indigo Sun had lost it's driving force.

It was again time for me to move on and the calling was to head West!
I had a concept I was working on called "Warriors' Edge." The warrior coming from my Choctaw heritage and the edge being my Spiritual Beliefs.

It first became a band name on October 3, 1998 with Scotty Kaine on guitar, Angela Dean on vocals, and Mike Gaston on drums. The group dissolved as quickly as it was formed. Scotty moved back to Florida and Angela relocated to Indiana with boyfriend / musician Nathan Siebrase.

Warriors' Edge was reintroduced once Jared and I began auditioning drummers. Mike Gaston a consummate family and business man had limited time to offer. My first choice was Allen Blackwood but he was not able to commit. The auditions continued with Jack Hoole, Jacob Sammeli, Ian Loomis, Adam Rossiter, Chris Ozuna, Alex Romero, and Doyle Merideth ~ all fine drummers but we had not yet found "the band chemistry."

I hired percussionist, Gregory Funk of Impact! for the Warriors' Edge recordings on Nexus Segue and our search was completed on December 27, 2000 when fun-loving, rock steady, Joel Garfield became "The Drummer" for Warriors' Edge.

Our first live performance was at Club Amazona / Prescott Valley, AZ. on March 6, 2001. "The Concept" was finally a working band!

Warriors' Edge played whenever and wherever we could. The music scene had changed since the days of Nine 18 and gigs were harder to come by. I put aside the Nexus Segue project in June of 2001 to concentrate on recording the Warriors' Edge demo.
We booked ten hour blocks at Luna Recording Studio, the demo took three days to record. We also had t-shirts and halters for sale. Twenty seven original songs made up our songlist and we performed sixteen gigs, March 6 - December 15, 2001. The highlight: Winning the Famous Sam's Battle Of The Bands II on September 15, 2001 in Cottonwood, AZ.

Jeff Moon, formally a DJ at KZGL FM radio was a great help in getting the music of Warriors' Edge to a larger audience. Between radio play, concerts, and word of mouth from friends and fans, we quickly broke even on all our investments.

By the end of 2001, I was feeling the strain of being band manager, promoter and front man. I was in need of a short break. I had always wanted Warriors' Edge to be a five piece band with a keyboardist and female lead singer... I also wanted to finish the Nexus Segue CD, which was now five years in the making!

I could not have foreseen the events that would forever change the band or my life. Warriors' Edge never got a chance to reunite...

Jared David Martinez died on April 27, 2002 from injuries sustained in a motorcycle accident. He was 27 years old.

It took me months before I could enjoy music again and even though I am back working on the Nexus CD, I have not been inspired to write very often. I'm so thankful and pleased that we recorded Jared for prosperity. His memory and his music will live on.

Once completed, the Nexus Segue CD will be dedicated to my Father, Lee Calhoun. My best friend, Dawn Marie Evans who also died tragically in a motorcycle accident. And Jared Martinez, the gifted guitarist of Warriors' Edge.
I began writing and singing my own songs at age nine. My mother thought I should sing before an audience so she gently persuaded me to join the African Methodist Episcopal Youth Church Choir in New Haven, CT. By then my voice had changed from a high soprano to a deep tenor.
I loved to sing but had a compelling desire to play an instrument. My Father, a veteran of the Korean War, had a trumpet from his days in the Army Band. I took a year of trumpet lessons, but found the drums more appealing.
I practically begged my parents to buy a drum kit. They finally gave in but what I got was great to make noise on but not a true instrument. Neither were the electric organs made of plastic that we had around the house.
One summer while visiting my Grandparents in North Carolina, my first cousin, Billy Morrison gave me his Old Kraftsman acoustic guitar. He wanted me to have it as a gift once he realized my musical inclinations.
I spent countless hours strumming on that guitar and figuring out what chords sounded good together. I soon realized that I did not have the finger dexterity to ever become an accomplished guitarist... so... it was back to the drums.
I began purchasing percussive instruments, (hand drums being my favorite) and I loved to sit in or form drum circles. As fun as it was, I still had not been able to capture the excitement of my earliest rock experiences...

Over the next few months we started hanging out together after school and we not only became best friends but a songwriting team as well.

Bart was a solid rhythm guitarist and would create great song structures which I would flesh out with vocals and bass lines.

Bart was a major influence on my early development as a bassist. I adopted his aggressive "plectrum" style and began buying effects pedals. Our motto was : "Why play someone else's music when we have the ability to write our own." I still have that philosophy to this day.

Zoophaga was a short lived three piece basement band but it taught me the importance of recording every rehearsal because you never know when "magic" might happen!
It had taken me five years to find the instrument that would become my voice. My Father thinking my playing music was "a phase" was surprised at my intense involvement with the bass guitar. My writing was developing at a feverish pace. I had many notebooks full of poetry and lyrics... all I needed now was A BAND!
Bart and I continued our dream after high school when we relocated to San Francisco, CA. to become students at The College Of Recording Arts.

We changed the band name to Axeson Cross but we never found a worthy drummer. A few months later we parted ways.